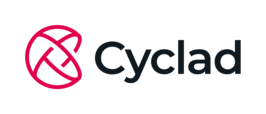 Java Software Test Engineer
Numer referencyjny: PL23/GB/JavaSoftwareTestEngineer/Gdansk
In Cyclad we work with top international IT companies in order to boost their potential in delivering outstanding, cutting-edge technologies that shape the world of the future. We are looking for a Software Test Engineer to join the software development team that works on the leading edge of technology and brings innovation capabilities to the airline operations in a project that will set the foundation for the world's first TBO-native flight planning system, for more reliable, effective, environmentally sustainable delivery of all kinds of payload.
Project information:
Industry: Aviation
Office location: Gdańsk
Remote work: hybrid - at least once per week if the applicant is based in Gdansk and if not then from time to time.
Budget: B2B: 950 - 1250 PLN/net/day + VAT; UOP: 16000 - 18 000 PLN gross/month
Contract length: 12 months
Methodology: Agile/ SAFe essentials
Start date: ASAP / depending on the candidate's availability
Project scope:
Maintain solutions for the integration and testing of applications.
Design, create, and maintain automation test scripts and frameworks
Prepare release and test strategy documentation.
Review automated test scripts for coding best practices and ease of maintainability perspective.
Provide TIER 3 customer support.
In this role, you will also work to create and execute the product test plans and release, ensuring that the right quality assurance processes are in place and are adhered to, including conducting reviews.
Requirements:
Degree in Computer Science, Software Engineering, or a related field or relevant experience in software testing.
3+ years of experience in software testing, with a focus on automation testing using Java (API testing, frontend testing, performance testing)
Proficiency in testing APIs using tools like REST Assured or similar. Familiarity with concepts like RESTful APIs, JSON, and XML.
Understanding BDD testing concepts.
Solid understanding of software testing methodologies, including unit testing, integration testing, regression testing, and end-to-end testing.
Experience in using bug tracking/backlog and test management tools like JIRA or similar to log defects, track issues, and manage test cases.
Familiarity with version control systems like Git.
Understanding of CI/CD pipelines and experience in integrating automated tests into the CI/CD process.
Ability to identify, analyze, and troubleshoot technical issues during the testing process.
Experience working in Agile/Scrum environments
Excellent communication skills.
Ability to work effectively in a team-oriented environment and support team members in achieving common goals.
Nice to have:
Knowledge of professional software engineering & best practices for the full software development life cycle, including coding standards, code reviews, source control management, build processes, testing, and operations.
Experience in Cloud technologies (AWS, AZURE).
We offer:
Opportunity to participate in innovative projects for the Aviation industry and exchange of knowledge with experts in the field
Full-time job agreement based on an employment contract or b2b
Flexible working hours, fully remote work
Private medical care with dental care (covering 70% of costs) + rehabilitation package. Family package option possible
Multisport card (also for an accompanying person)
Life insurance